Strive To Be Kind Lunch
The 2019 Strive To Be Kind Lunch was The Foundation's biggest yet with over 270 people in attendance. Hosted by Foundation patron and ambassador, Sharyn Ghidella, the lunch saw attendees dressed in a splash of yellow to celebrate Allison.  A thought provoking panel discussion took place with special guests Minister for Child Safety, Women & Youth and Minister for the Prevention of Domestic and Family Violence, Di Farmer, Magistrate Colin Strofield from the Southport Specialist Domestic Violence Court, and Darcia Ondrovcik author of Beauty In Strength: Growing Beyond Family & Domestic Violence.
We can't wait to continue the success of the 2019 lunch to 2020, so purchase your early bird ticket below and stay tuned for more information!
DATE
Strive To Be Kind Day
Friday 31st of July, 2020
11:30am-3:00pm
LOCATION
Howard Smith Wharves
Howard's Hall East
5 Boundary Street, Brisbane 4000
EARLY BIRD TICKETS:
Early Bird Tickets: $150 per person, available until April 30, 2020.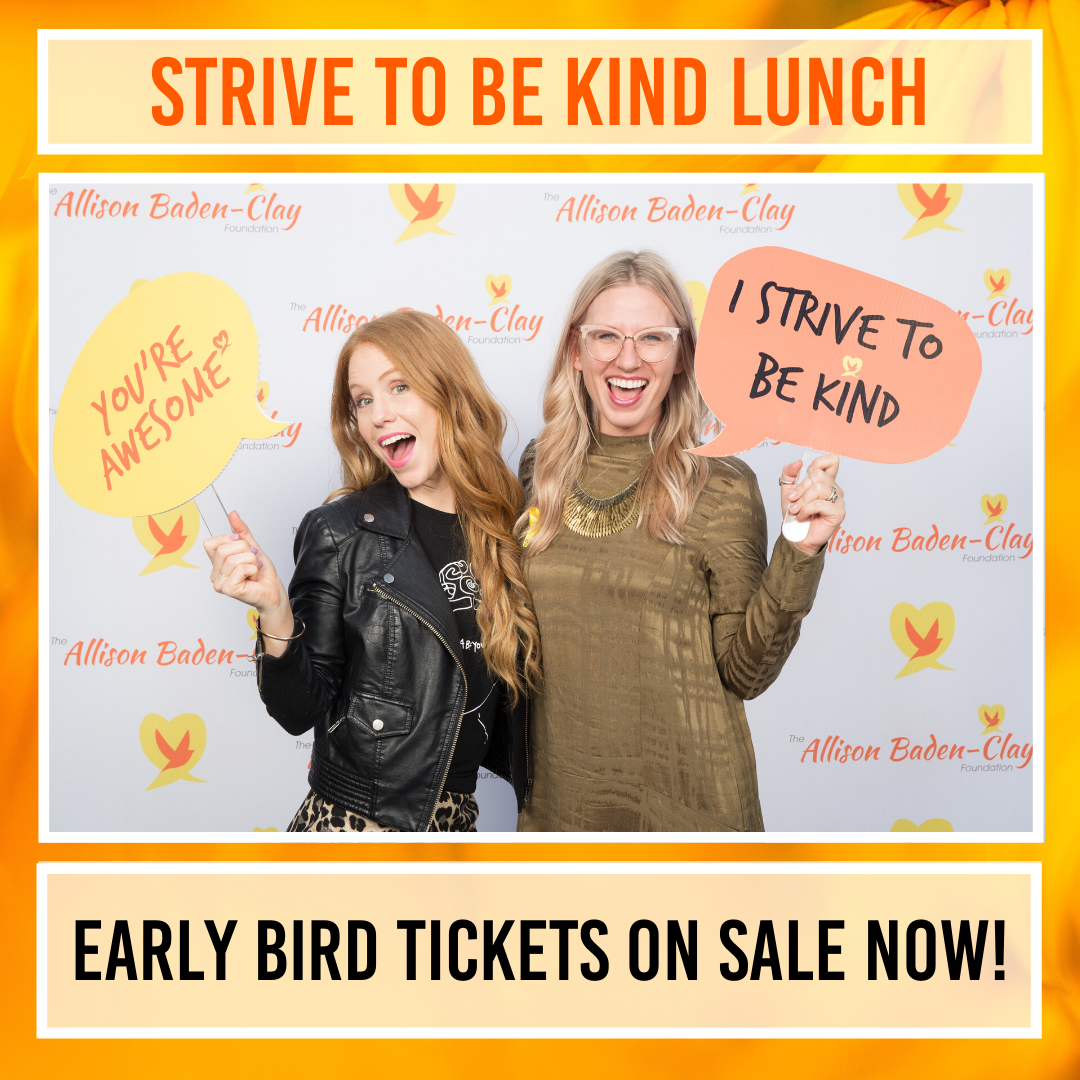 Strive To Be Kind Day
Celebrate Strive To Be Kind Day in 2020!
DATE
Friday July 31, 2020
ABOUT
Join the Foundation in spreading kindness on Strive To Be Kind Day! The day was first created as a positive legacy for Allison who was a kind and generous person and encourages workplaces, schools and the general community to wear yellow, decorate their workplaces/classrooms in yellow and simply spread 'random acts of kindness'. 
Stay tuned for more information about how you can register to be involved directly through selling ribbons, or hosting a free dress day for your school.