Strive To Be Kind Day
Celebrate Strive To Be Kind Day in 2020!
DATE
Friday July 31, 2020
ABOUT
Join the Foundation in spreading kindness on Strive To Be Kind Day! The day was first created as a positive legacy for Allison who was a kind and generous person and encourages workplaces, schools and the general community to wear yellow, decorate their workplaces/classrooms in yellow and simply spread 'random acts of kindness'. 
Stay tuned for more information about how you can register to be involved directly through selling ribbons, or hosting a free dress day for your school.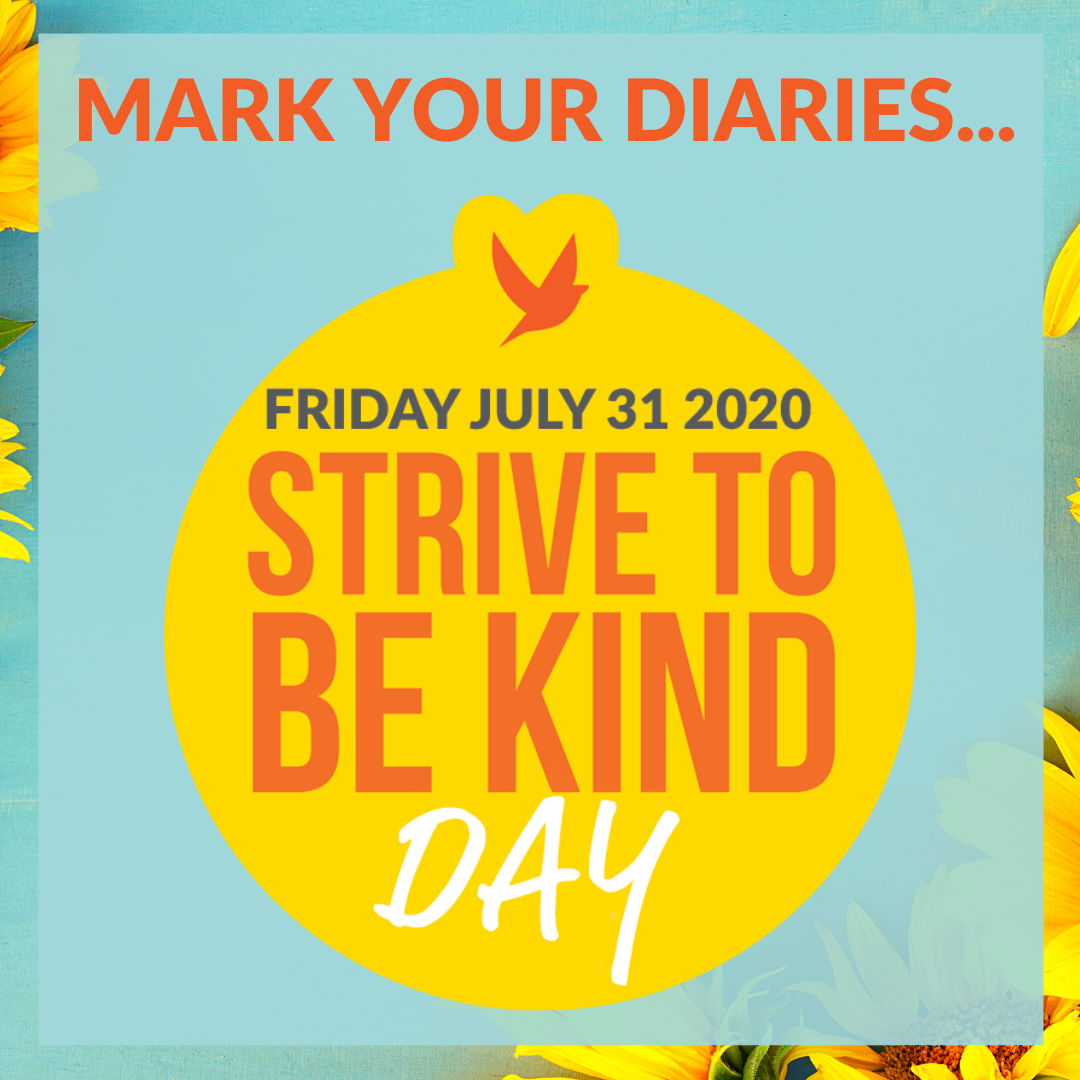 Strive To Be Kind Lunch
The Allison Baden-Clay Foundation have been closely monitoring the events unfolding globally and nationally on a daily basis, specifically in relation to the COVID-19 virus, and it is important for us to follow the advice of health authorities in relation to large gatherings, isolation and social distancing being responsible for the health and wellbeing of our volunteers and supporters, and the enjoyment of our guests.
After careful consideration and much discussion of the current health guidelines, the Foundation has decided to adjust our fundraising initiatives and events for the remainder of the year.
Our Strive To Be Kind Lunch this year, has now been rescheduled to Friday 30th July, 2021. Please mark the date in your diary for next year, we hope to see you there. 
DATE
Strive To Be Kind Day
Friday 30th of July, 2021
11:30am-3:00pm
LOCATION
Howard Smith Wharves
Howard's Hall East
5 Boundary Street, Brisbane 4000
EARLY BIRD TICKETS:
Ticket information coming soon.