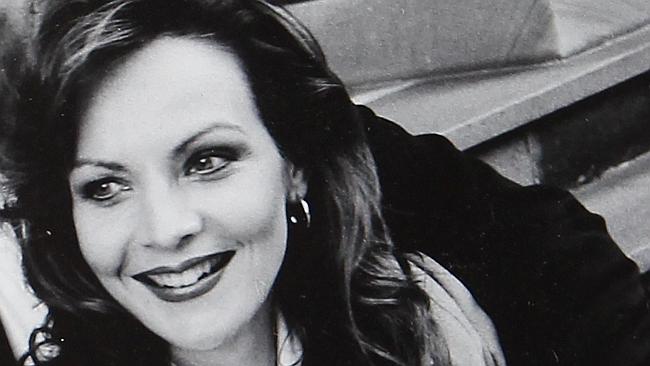 ALLISON Baden-Clay accomplished many things in life. A university graduate who spoke six languages, she was warm, talented and intelligent.  Her passion was ballet and she lit up the stage when she danced.  A high achiever she was crowned Miss Brisbane in 1993.
She married Gerard Baden-Clay – the great grandson of Scouts founder Lord Baden-Powell – and together they had three beautiful girls.
They seemed to have it all, but Allison was keeping a secret from close friends and family. Her husband was not the charming salesman he presented to the world, but a controlling narcissist who began isolating her as soon as they married. A man who tormented her about her appearance, told her she was worthless, was unfaithful to her behind her back, and who used their savings to prop up his failing business.
For years Allison blamed herself, trying to make her marriage work however more than anything she wanted her children to grow up in a happy home and this was her life goal.
Allison's family is passionate in helping others in similar situations, and encourages everyone to educate themselves on the signs of domestic and family violence. Once we understand the signs we can equip ourselves with the correct skills to intervene effectively.
Being able to recognise the signs of domestic and family violence is the first step towards prevention. In Allison's case there were many signs, some more overt than others. Some of the signs included; 
Isolation.

Control of finances.

Depletion of self esteem.
The tragic mask the Baden-Clays lived behind would begin to slip on the morning of April 20, 2012, when police gathered at their home in Brookfield, in Brisbane's west.
Allison was missing and Gerard had some alarming scratches on his cheeks. Shaving cuts, he said. Police were not so sure. The family home was declared a crime scene and one of the biggest missing person's searches Brisbane has ever witnessed was launched.
The thought of three young girls missing their mother mobilised the community. Volunteers joined emergency services workers to comb the surrounding forest, dams and abandoned mine shafts.
As the search went on, a wall of flowers and cards formed on the front fence of the Baden-Clay home.
The worst fears for Allison were realised when her body was found 10 days after she disappeared, under the Kholo Creek Bridge at Anstead, 14km from her home. She was 43.
Gerard was charged with his wife's murder. Blood stains had been found inside her car. Leaves in Allison's hair matched those in her garden and on her back porch, indicating she had been dragged through the area. Evidence emerged of her husband's multiple affairs and a million-dollar life insurance benefit. And forensic experts testified that the marks on Gerard's face were consistent with fingernail scratches, and not with the shaving injury that he had claimed.
In July 2014, after a four-week trial in the Brisbane Supreme Court, Gerard was convicted of murdering his wife and sentenced to life imprisonment. In her final act, Allison had found the strength to mark her killer.
The couple's daughters were 10, 8 and 5 when Allison vanished. She will never see the women they will become under the guidance of her loving family, who have vowed to raise them with Allison's values and spirit.
Allison's story shocked and captivated the nation. The Allison Baden-Clay Foundation hopes the story will help others reach out for help.